.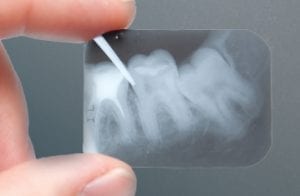 What Happens After a Root Canal?
After a root canal, you might think "The tough part is over"— and you would be right, in the literal sense. A tooth that has gone through root canal therapy is weakened, brittle and prone to fractures. To help hold the tooth together, a crown must be placed.
Crown Placement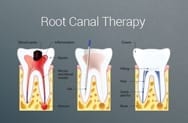 After root canal therapy, the tooth needs crown placement. Placing a crown involves the following steps:
To begin, we conduct the 'build up' process, removing the temporary filling placed by the endodontist at the end of the root canal therapy, as well as any old filling and replace with tooth colored filling.
The tooth is then prepared for a crown and scanned in the computer to design a crown.
The crown is then milled out in the milling unit. Using CEREC technology, the entire procedure takes about 1.5 hours.
With no anesthetic required, the final results will leave you smiling.