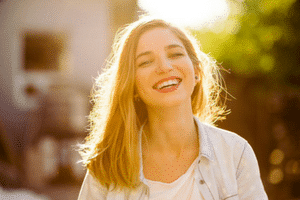 There are a lot of great dentists in Marietta. How do you go about choosing the right Marietta Cosmetic Dentist? Here are a few tips which might help.
The American Dental Association does not recognize cosmetic dentistry as a specialty, so any general dentist can claim to be a cosmetic one, making it difficult to determine which cosmetic dentists you can trust. Here are some tips to keep in mind when making your selection.
What to Look for When Choosing a Cosmetic Dentist in Marietta
Training: A trained cosmetic dentist will have taken postgraduate courses in porcelain veneers and other cosmetic dental procedures, like Invisalign, laser dentistry, or all-white restorations. Do not be shy about asking your potential dentist about his or her cosmetic studies.
Associations: The most well known association for cosmetic dentists is the American Academy of Cosmetic Dentistry. While membership in the AACD does not ensure that a dentist is good, it does tell you that the dentist takes cosmetics seriously enough to invest in membership.
Payment Options: Since insurance does not cover cosmetic smile enhancements, you will probably want to work with a dentist who accepts credit cards or offers payment plans. Many dentists work with CareCredit, Chase Health Advantage, or Wells Fargo for third party patient financing, as well.
Scheduling: What are the dentist's office hours? Do they suit your schedule? Will the dentist treat your entire family?
Location: Cosmetic dental enhancements can require multiple visits. Is the dentists office convenient to your home or work?
Time Requirements: How long will it take the dentist to finish your smile makeover? Does he or she have any vacations planned during your treatment?
Technology and Anesthesia: Dentists interested in modern procedures often have advanced technology, such as digital X-rays, intraoral cameras, chairside monitors, and a dental laser. Ask your potential dentist about the technology in his or her office. You may also want to find out what kind of anesthesia or sedation is offered.
Comfort: How do you feel in the dentists office? Is the staff friendly? Do you feel like you can ask questions, and do you like the answers you receive?
Before-and-After Photos of Real Cases: Any experienced dentist who specializes in cosmetic cases will have an album or online gallery of before-and-after cases for your review. Ask the dentist to show you a case similar to yours.
Previews: Does the dentist offer digital imaging or wax ups so that you can see the predicted results before you commit to treatment?
Conclusion
Don't let just anyone try their hand at improving your smile. While cosmetic dentistry done correctly is safe, effective, and long lasting, when performed incorrectly, any dental procedure can cause problems.
Be bold about interviewing your dentist. Some dentists offer a free cosmetic consultation so that you can meet and discuss your expectations. Once you find a dentist that meets most of your criteria, proceed with an exam and listen to his or her treatment plan. Discuss financing and scheduling.
Make sure you feel comfortable and confident in the dentist's office.
A beautiful, strong, comfortable smile that's built to last can improve your self-confidence and open doors of opportunity you never knew existed. Please feel free to contact our office for a complimentary smile consultation and to review some of our incredible before and after photos.