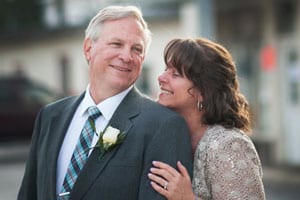 Has your smile been severely damaged by tooth decay or gum disease? Do you have missing or decayed teeth? Restorative dental procedures can return structure, strength, and function to teeth in a few short appointments.
That's something to smile about – total convenience and improved overall appearance with through restoration. If you have cracked, broken, decayed, or worn teeth, you might be a candidate for one of these restorative dental procedure options.
Crowns
A popular dental restoration option, same-day crowns (or caps), can restore significantly damaged teeth. You might also be a good candidate for a crown if you have received a root canal or have bite alignment issues.
A crown can be designed, fitted, and placed in a short amount of time using state-of-the-art CEREC technology.
There are many notable benefits to CEREC crowns:
Same-day convenience
High-tech accuracy
Natural, tooth-colored crowns
Metal-free
Preserves healthy tooth material
Long-lasting results
This quick and easy procedure allows you to bypass messy temporary crowns and get your smile back – all in one visit.
Indirect Fillings
Sometimes referred to as inlays and onlays, indirect fillings might be recommended to you if you have decayed or damaged teeth.
Inlays are placed in the center of the tooth while onlays are put on the tooth's outer surface. Indirect fillings can be made out of resin, gold, or porcelain material. Like crowns, they can be milled with CEREC technology for your convenience.
Dental Implants
Often recommended for patients with missing or severely damaged teeth, Dental implant surgery is a process that takes 2-4 months on average and is designed to last for a lifetime.
Dental implants restore your ability to speak and eat normally and prevent expensive dental issues down the road. A titanium anchor is attached to the jawbone to secure the implants, allowing them to look, feel, and function like natural teeth.
Schedule a Consultation Today
Restorative dental procedures are designed to protect your teeth from further damage. Let our Atlanta cosmetic dentist and skilled team of dental professionals bring back your healthy, natural-looking smile.
If you are interested in learning more about these restorative dental procedure options and the potential costs, please contact our office in Marietta today for more information. We provide a complimentary consult to determine the best procedure option for you and give you an idea of the overall treatment plan investment.
Blog originally published August 2016 — updated May 2021.