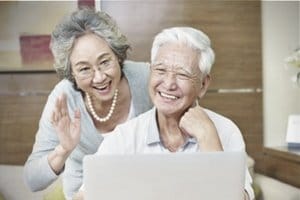 When your teeth are missing, you not only lose the ability to chew properly – you're at risk for losing more teeth. Which is why dental implants are changing the way people live. Dental implant surgery provides patients with beautiful, natural and functional replacement teeth.
We've created this list of frequently asked questions to help you better understand dental implants and the surgical procedure, and why they are the best way to replace missing teeth.
What are dental implants?
Dental implants are a permanent, artificial tooth replacement. They allow you to replace single or multiple teeth, and can also be used to retain a full denture. Implant supported dentures are custom, fixed dentures made to fit full mouth implant dentistry and never need to be removed.
What is the dental implant surgery process?
Traditionally, dental restoration with implants can take months and multiple visits to the dentist's chair. But with Teeth in a Day, Dentistry at East Piedmont can restore your smile in just one appointment.
To ensure the appointment goes as smoothly as possible, Dr. Patel creates a detailed plan with the patient beforehand – that way, he has a firm understanding of each step in the procedure. Over the course of a Teeth in a Day procedure, patients' remaining teeth are removed, implant posts are placed, and as a final step, their new set of teeth are immediately attached.
How does dental implant surgery work for a single missing tooth?
In the case of a single missing tooth, dental implant surgery is used to replace the tooth. A single dental implant serves as a replacement for both the tooth root and an individual crown. Once placed, the implant has the look, feel and function of a natural tooth – and with proper care, it can last a lifetime.
Who should you see when getting a dental implant?
As is with any dental procedure, it's important for you to select a dentist with in-depth knowledge and experience in dental implant placement. Traditionally, dental implant procedures involve a surgical phase and restorative phase. You'll want to seek out a dentist who specializes in restorative dental procedures.
Are there different types of dental implants?
There are many types of dental implant options available, from partial to full. Whether you have one missing tooth or several, it's important to consider which dental implant option is right for you.
Determining which surgical procedure you're a good candidate for involves a complimentary consultation and thorough review of your medical history to determine if your jawbone can support the implant.
If you're interested in learning about your dental implant options, please contact us to request your complimentary consultation.