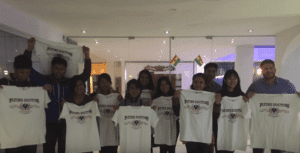 Our amazing Dr. Patel has returned back safely to us from his mission trip with the Flying Doctors of America.
Like every year, this was an incredible experience for him as he traveled to Bolivia. Dr. Patel was able to document the incredible journey via YouTube.
See his amazing trip documented through the four different videos below! 
Bolivia, Day One:
Bolivia, Day Two:
Bolivia, Day Three:
Bolivia, Day Four: