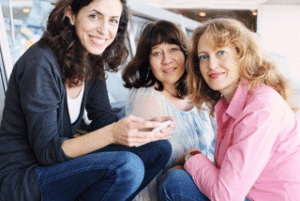 Life with a missing tooth makes smiling, eating and talking a challenge.
Fortunately, modern dentistry offers several great solutions to replace missing teeth, including dental implants.
Dental Implant Overview
Implants are typically made of titanium, a biocompatible material that easily integrates with your jawbone over time.

The secret behind the success of dental implants is that they not only replace your missing tooth, but also your missing root, which protects the integrity of your jawbone.
Am I Candidate for Dental Implants?
Not every patient is a candidate for dental implants. After a thorough examination and x-ray evaluation, your dentist will consider the following issues:
Oral health status:

For implants to be successful, you must exhibit good oral health. This includes both your teeth and your gums.

Jawbone health status:

Without enough healthy bone to support the implant, the procedure will fail.

Unhealthy habits:

Studies show

that smoking has a negative impact on the long-term success of dental implants.
If you don't happen to be candidate for a dental implant procedure, we will suggest other effective options to replace missing teeth.
How The Procedure Works
Dental implant surgery is a process that takes two to four months on average.
First, your implant is surgically placed below the gum line. Your dentist places the screw-like part into the jawbone to replace the root of the tooth.
After the implant is placed, a healing and monitoring period is required. As your implant heals, the jawbone will begin to integrate with your new root.
Once your implant has healed and the root is fully integrated, your dentist will create a crown and attach it to your root with an abutment. The abutment is made of durable porcelain and custom-designed to match your existing teeth.
When the restoration process is complete, you'll be able to care for your implant just as you would your natural tooth. With proper care and regular dental check-ups, most implants last a lifetime.
If you're looking for a way to correct your missing teeth, Dentistry at East Piedmont is here to help. Our goal is to provide you with the highest quality dental care available in a comfortable and friendly environment. Call (770) 321-5558 or contact us today to ask about dental implants.