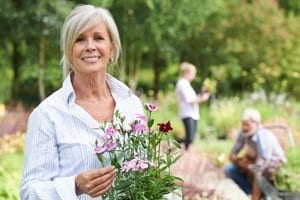 Porcelain veneers are one of the most adaptable applications to bring back your smile. They can correct chipped, cracked, crooked, and stained front teeth.
And because of their versatility, veneers are one of the costlier options for smile restoration. But if you know some of the keys to making your investment last, the benefit they provide can definitely be worth it.
Porcelain veneers closely resemble natural teeth. When taking care of your porcelain veneers, you don't have to dodge certain foods or institute any special hygiene routines. Although veneers are extremely durable, proper hygiene can still go a long way to helping them last for years to come.
Caring For Your Porcelain Veneers
Here are a few tips you should follow when learning how to take care of your porcelain veneers.
1. Don't Chew On Hard, Non-Food Items
Just like with natural teeth, chewing on hard items (including ice and candy) or using your teeth as 'opening tools' can potentially harm your veneers. Cracking or chipping porcelain veneers is rare but still possible.
2. Keep a Regular Dental Hygiene Routine
Again, in the same way natural teeth collect plaque and tartar buildup, veneers can do so too. It is important not to abandon your dental routine just because you have veneers. Brush twice a day, floss daily and keep your bi-annual dentist appointment.
3. Enjoy Any Food You Want
You can enjoy virtually any food with your veneers. Food and beverage items that can stain your teeth will have no affect on your porcelain veneers. Although dental bonding is cheaper, bonding often discolors over time and will not match the rest of your smile.
We'll be happy to answer any questions you have about porcelain veneers and the best way to go about maintaining them. And to learn more about your options if you are considering porcelain veneers, schedule a consultation with Dentistry at East Piedmont in Marietta, Ga. to get started today.