benefits of inman aligner
Inman Aligner: Efficiently Straight Teeth in as Little as 6 Weeks
Using the Inman Aligner system, Dr. Patel can straighten your teeth in just weeks. The Inman Aligner is a revolutionary straightening brace that works quickly to give you a straighter smile – most treatments are completed in 6 to 18 weeks!
By far, the best benefit of the Inman Aligner is its speed. Compared to the 12 months (or more) braces usually take, the aligner's 6-18 week window reduces time, stress and hassle while giving you the straighter teeth you desire.
Outside of moving teeth more quickly than other methods, the Inman Aligner is also convenient for your lifestyle. The brace is removable, which means you can easily take them out to eat and care for your natural teeth. You can also remove the aligner for photos or important social events.
The Inman Aligner is a great option to straighten your front four teeth, and can also cost less than other treatments such as veneers or traditional braces.
What is Involved With the Inman Aligner Treatment?
First, we will take digital impressions of your teeth so your aligner can be custom-created for your smile.
On the second appointment, we will fit the aligner to you. Once you begin treatment, we recommend the aligner be worn for at least 16 to 20 hours a day. The more you wear it, the faster you will see results.
Throughout your treatment, you'll come back in every 3 to 4 weeks so we can check on your progress and ensure your teeth are shifting correctly.
Before & After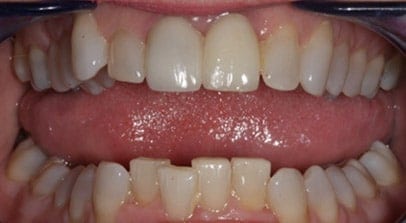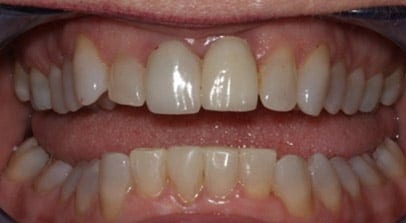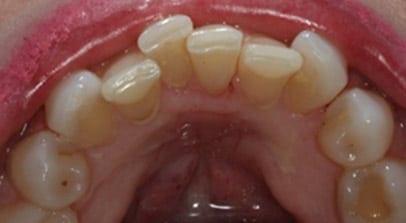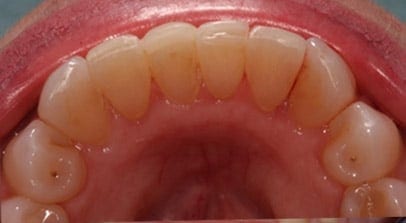 How Much Does the Inman Aligner Cost?
The cost of the aligner depends on the complexity of your particular case. At your consultation, we will sit down with you and assess your individual needs and determine a precise fee.
Book a free, no-obligation consultation today with Dr. Patel to see how we can work with you to achieve a bright, radiant smile that you're confident about.