The Benefits of a Smile Makeover
Whether you've suffered dental trauma or simply need a confidence boost, a total smile makeover is the ultimate choice for anyone looking to transform the look of their teeth. If you're ready to make your smile dreams come true, consider a smile makeover treatment.


Call to learn more about your smile options today!
* benefits of a smile makeover
Total Transformation
Sometimes referred to as a full mouth reconstruction, this treatment option is meant to create a smile that is beautiful, healthy and fully functional. A smile makeover conceals and corrects a range of dental problems, including discoloration; chips, cracks, and gaps; misaligned or missing teeth; and asymmetrical appearance.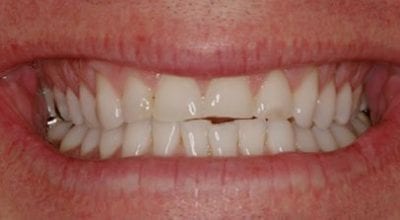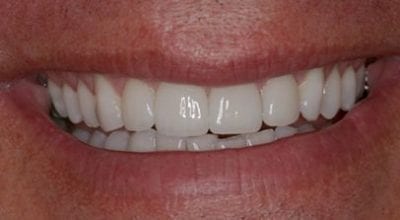 Renewed Confidence
The advantages of a smile makeover go far beyond aesthetic benefits. People with dental issues often feel embarrassment and hide their smiles. No matter your dental problem, a smile makeover can drastically improve your oral health and rejuvenate your smile, boosting your confidence.
Comprehensive Approach
A smile makeover involves one or multiple dental procedures with the goal of improving the overall appearance of your smile. Treatment can include anything from minor procedures like teeth whitening or porcelain veneer placement to more involved procedures, such as dental implant surgery.
Custom Treatment
With smile makeovers, the possibilities are endless. For your personal treatment plan, you may find a combination of two procedures is enough to achieve your dream smile. Of course, our smile experts will work with you to create a plan that perfectly fits your smile goals.
smile makeover process
Your journey to a better smile begins with a simple conversation with Dr. Patel. We start by really listening to your smile goals and expectations for what you want the end result to look like. In your smile consultation, we will assess your facial features and overall dental health to recommend a plan for a brilliant smile that matches your personal style.
As part of your initial consult, we'll take the time to show you photos of actual cases we've done in our office. Dr. Patel has completed many smile makeover treatments over the years, so we have Before & After examples that apply to all new patients, whether you're looking for a whiter smile or to correct gaps in your teeth.
Together, we'll create a custom treatment plan built with your goals and desired results in mind. Every patient and smile is unique, and the timeline of a smile makeover varies from person to person. Our smile makeover treatments are tailored to fit both your schedule and budget.
frequently asked questions

When thinking about the total cost of a smile makeover, you must also consider the life-changing value of an improved and enhanced smile.


There are many different smile makeover options to enhance and improve your smile, from crowns to whitening. How do you know which option is best?


A full mouth reconstruction can improve your overall dental health, restore function and give you a smile that you love!


A smile makeover is a comprehensive approach to creating the smile you've always dreamed of having.