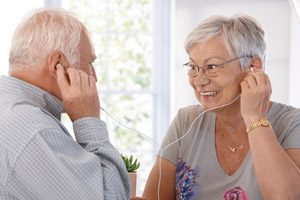 As we age, our smiles start to dim. Even with a daily brushing and flossing routine, stains begin to build up and tarnish the appearance of your teeth.
But thanks to modern cosmetic dentistry and a variety of teeth whitening options, you can achieve a dazzling, long-lasting smile.
With all the teeth whitening methods out there, it can be tough to determine which one is right for your smile.
Dentist-Approved Teeth Whitening Options
Here we lay out some of the most popular whitening treatments so you can make the best choice:
In-Office Treatments
The best way to achieve a drastically whiter smile is to seek treatment from an experienced cosmetic dentist.
These in-office whitening services are quick, painless, and produce long-lasting results:
Zoom! Whitening – Professional Zoom!® Whitening is an incredibly effective method for achieving a brighter smile. The safe, painless in-office whitening treatment removes discoloration to create a whiter smile in just one hour. With a proper dental care routine, plus an annual touch-up at home, your teeth can remain bright and beautiful for years to come.
KöR Whitening – Known as the crème de la crème of professional whitening, in-office KöR Whitening is a comprehensive system with individual custom trays for maximum results. Once you complete the two-week at-home preparation, in-office treatment takes a little over an hour. You can leave your dentist's chair with a smile that's brighter than ever.
Porcelain Veneers – Your natural teeth can only be whitened so much. If your teeth are badly discolored or you're looking for a drastically brighter smile, porcelain veneers are a great option to achieve the desired shade. Thin porcelain shells are bonded over the front of your teeth, allowing you to pick the exact color and whiteness you want regardless of your smile's current shade.
At-Home Treatments:
For a convenient smile treatment, you may consider whitening your teeth from the comfort of your home:
Take-Home Whitening Trays – For at-home whitening, take-home trays produce the best results. Your dentist will custom-fit the whitening tray to your mouth for optimal comfort. The gel solutions from a dental practice stronger than most over-the-counter options, making a bright alternative to store-bought kits.
Over-the-Counter Whitening Trays – An easy fix for a dull smile is to purchase whitening trays from your local drugstore or grocery. These kits include a multipurpose mouth tray and whitening solution without requiring a trip to the dentist.
Whitening Toothpaste – If you don't have the time or can't commit to tray treatments, whitening toothpaste provides a low-maintenance way to brighten your smile. While the toothpaste may not provide drastic results, with consistent daily use, you should notice a slight change in the shade of your teeth.
NOTE: With at-home options, following the instructions is key to achieving a bright smile and maintaining healthy teeth. With improper use, potential damage to your smile can occur. For instance, overuse of whitening toothpaste can cause tooth sensitivity. Additionally, most over-the-counter trays are designed to be a one size fits all solution. If your whitening tray doesn't fit correctly, the gel can leak and cause gum irritation.
To avoid sensitivity and gum irritation, custom take-home whitening trays require a thorough dental examination that includes a dentist's recommendation to suit your unique needs.
The Best Choice for Your Smile
If you would like your teeth to sparkle a bit more, contact Dentistry at East Piedmont for a complimentary cosmetic consultation to help determine the best teeth whitening approach for your needs.