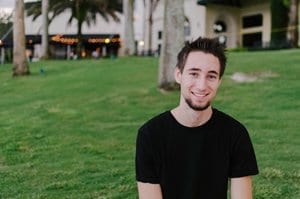 Are you looking to improve your smile? If you're worried about a complicated or painful procedure, the solution may be more accessible than you think with non-surgical treatment.
Minimally invasive cosmetic dentistry allows you to achieve your dream smile without an intense treatment plan. These cosmetic dentistry options will transform your smile in a big way, no surgery required:
1. Porcelain Veneers
Made of ultra-thin porcelain shells that adhere to the front of your teeth, veneers can correct a variety of cosmetic issues such as undesirable tooth shape, discoloration, and even misalignment. Before veneer placement, this simple procedure only requires removing a small amount of enamel from the surface of your tooth. Once in place, porcelain veneers can last for up to 20 years.
2. Invisalign®
Crooked teeth can be corrected with ease using clear aligners that gradually shift your smile into the desired position over time. With removable aligners allowing for easy maintenance and optimal comfort, this straightening solution is discrete and convenient. A popular braces alternative, Invisalign® treatment time takes anywhere from 12 to 18 months.
Related Article: Why Aligners are a Clear Choice for Straightening Your Teeth
3. Teeth Whitening
Whether it's stains and discoloration or you're just unhappy with the shade of your teeth, professional teeth whitening services will bring your smile to a new level of brightness. Depending on how much you're looking to whiten your smile, you can either opt for take-home trays or an in-office treatment such as Zoom! or KöR Whitening.
4. Teeth Shaping
If your teeth are different shapes or you find them too big for your liking, your dentist can trim elongated or misshapen areas so that they are less bulky and more even in shape. Reshaping or cosmetic contouring involves the removal of a small portion of your tooth enamel, providing instant smile results.
5. BOTOX®
BOTOX® can do more than reduce the appearance of fine lines and wrinkles. If you're self-conscious about a gummy grin, BOTOX® injections will help lessen the amount of gum that shows when you smile. The injections only take around ten minutes to administer, with results showing as soon as three days after treatment.
Even without a surgical procedure involved, we understand that seeking treatment for cosmetic dentistry issues can be scary. Dentistry at East Piedmont offers patients a dental spa environment with state-of-the-art technology, so every visit is painless and comfortable. Contact us today to see what we can do for your smile!