The 6 Essential Steps to
Choosing A Cosmetic Dentist
(And What You Should Expect)
by Ashish Patel
When it comes to your smile, you'll want to ensure whoever is caring for it is qualified. Choosing the wrong cosmetic dentist can result in pain, embarrassment, or even trauma to your teeth and mouth. The stakes are high for your oral health, which is why you'll want to get it right the first time.
Because cosmetic dentistry isn't officially recognized as a specialty, any dentist can claim the title, which makes the task of finding the right dentist even more difficult. In this guide, we outline steps you can take to make sure your dentist is trustworthy and competent so you wind up with a smile you're proud to show off.
This guide is not intended to provide any dental or medical advice for any particular situation. For specific advice, please obtain the professional services of a qualified dentist or physician. This guide is provided as a free, public service. Certain photo images are reproduced herein solely for review, commentary, and educational purposes and the author disclaims ownership of those images.
Introduction
A note to readers

Choosing the right cosmetic dentist will impact your life in a major way. As you make a decision regarding the most powerful, yet silent aspect of your personality (your smile), you need to let evidence, facts, and logic be your guide.
As you search for the perfect cosmetic dentist for you, we hope the information compiled here will help guide you down the first steps to your journey for an incredible, brightly shining smile.
Warm regards,
Dr. Patel
Whether it's your first time looking for a cosmetic dentist or you're looking for a new one, you are not on your own.
As patients continue to become more knowledgeable and educated, dissatisfaction with teeth is becoming more commonplace. It's incredibly common to have insecurities about your smile.
Although dental procedures aren't painful, there is a select category of people who feel abnormally high levels of stress (commonly known as dental anxiety) at the thought of being examined.
No matter the circumstances, the skill of the dentist is the most important determining factor when it comes to achieving results from your cosmetic dental procedure.
Warm regards,
Dr. Levine
cosmetic treatments glossary
1 | Teeth Whitening — is a relatively inexpensive way to brighten your smile. Whitening can be accomplished at home or in the dentist's chair.
2 | Composite Bonding — is a tooth-colored composite resin attached to the teeth to improve the appearance and strength of chipped teeth.
3 |  Porcelain Veneers — are hard, thin shells of tooth-colored material that can mask a variety of dental imperfections, such as a chipped tooth, discoloration, and even a gap in your teeth.
4 |  Porcelain Crowns — can cover heavily damaged teeth. They also replace more natural tooth structure than veneers.
5 |  Dental Implants — are used to replace the root portion of a missing tooth. Implants are also fitted with a crown to create a natural-looking replacement for the entire tooth.

6 |  Inlays & Onlays — are fillings, which can be fabricated in a dental lab to match the color of a tooth more closely. When applied to the inside of the tooth, they are referred to as "inlays." Attached to the biting surface, they are known as "onlays."
7 |  Tooth-Colored Fillings — are made of a natural-looking composite material. Say goodbye to those old noticeable and unsightly  fillings.
8 |  Clear Orthodontic Aligners — are ideal for many adults and even teenagers who are opting for discrete aligners (such as Invisalign) to straighten their teeth instead of braces.
9 |  Tooth Contouring & Reshaping — is where  a cosmetic dentist uses a drill or laser to smooth out or reshape teeth.
Step 1:
Understanding the art of cosmetic dentistry
Cosmetic dentistry is just as much an art as it is a science, and it takes years of experience to truly master.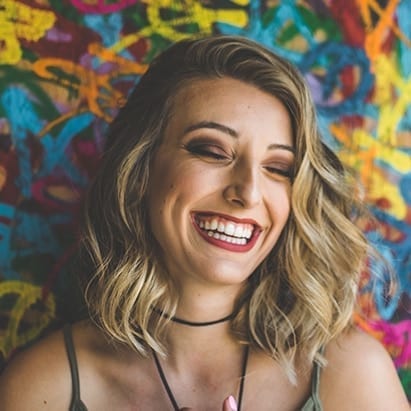 Simply put, cosmetic dentistry is concerned with the appearance of teeth and the enhancement of a person's smile. Creating white teeth or whole new teeth, in general, may not appear to be that complicated, yet cosmetic dentistry requires a well-trained eye, a thorough understanding of dental anatomy, and a mastery of dental materials.
Depending on your chosen treatment, cosmetic dental procedures can correct stains and discoloration, conceal chips, cracks, and gaps between teeth, and also address issues with asymmetrical, missing, or misaligned teeth.
The smile makeover process goes far beyond just teeth improvements – the practice takes your mouth shape, facial structure, gums, and lips into consideration as well.
That means you have the potential not only to improve the appearance of your teeth but with cosmetic dentistry, you can potentially improve oral problems such as your bite, too.
What is a cosmetic dentist?
A cosmetic dentist is a restorative dentist who has extensively studied the concepts of smile design and dental materials to create what can be described best as works of art. The cosmetic dentist goes beyond restoring an individual's teeth to their proper function, seeking to attain an ideal result according to the patient's definition of beauty.
A cosmetic dentist can custom tailor and recommend a specific cosmetic dental plan using one or any number of these treatments based on factors like budget, desired results and much more – all aimed at the end goal of helping you sustain a healthy, beautiful smile for your entire lifetime.
Step 2:
Start with your research
Your smile leaves a big impression so it's important to make sure you're putting it in the right hands.
But just by reading this guide, you've already started off on the right foot on your road to your new and improved smile!
Similar to any healthcare provider, you will want to take their training and education into account when choosing a cosmetic dentist. Both factors are without question the two most important criteria when selecting a cosmetic dentist.
You will want to keep an eye out for:
Undergraduate and graduate degrees
Any continuing education post school
Any accreditations or professional organizations
Ensuring your cosmetic dentist is qualified involves up-front research.
To find this information, every dentist will have their biography listed on their website with a list of their degrees and accomplishments. You can also use Google and third-party websites to continue your research.
But don't be afraid to ask the doctor questions about their background and training. A qualified dentist will appreciate you asking questions; such as,
How many years have you been practicing?
Where did you get your training?
Do you belong to any organizations?
For a cosmetic dentist, advanced training and continuing education are a must. Keep in mind that cosmetic dentistry is not an officially recognized specialty within dentistry. Any dentist can legally refer to themselves as a cosmetic dentist so you'll want to be diligent in your research.
The ability to achieve a high level of expertise requires extensive study, training, and practice, which can take many years to build.
For example, a cosmetic dentist who participates in training courses such as The Hornbrook Advanced Cosmetic Dentistry Continuum or holds membership with the American Academy of Cosmetic Dentistry demonstrates a dedication to the highest standards of comprehensive cosmetic dentistry.
Methodical ability, a good eye and an intensive program of post-graduate training in cosmetic dentistry are all essential to perform cosmetic dental procedures.
Don't be fooled by dentist credentials
Any individual who graduated from dentistry school can call himself or herself a cosmetic dentist. Again, to become an expert in cosmetic dentistry, it takes more than just a declaration from a dentist that they are one. Many family and general dentists will try to do the rare cosmetic case if and when the opportunity arises, even if they aren't qualified.


The main differences between a real cosmetic dentist and a general dentist are that the cosmetic dentist has a highly developed artistic eye for advanced dental procedures, honed skills through lots of continuing education and experience, and a reputation to uphold specifically when it comes to cosmetic dentistry.
There have been numerous disappointed patients and ruined cases from other dentists where the patients have found out only afterward that their original dentist actually had no formal cosmetic dentistry training.
It should come as a red flag to you if a dentist claims to have done 50,000 cosmetic dental procedures. It should especially be a warning if a younger dentist claims to have done "thousands" of smile designs because there is a high degree of likelihood that they are counting any filling or whitening procedures in this claim. An ideal question to ask is, how many smile designs with porcelain veneers and crowns have you completed in the past few years?
Step 3:
See real patient cases
As you choose a cosmetic dentist, you'll want to dive into the exact scope of services by taking a look at the dentist's portfolio.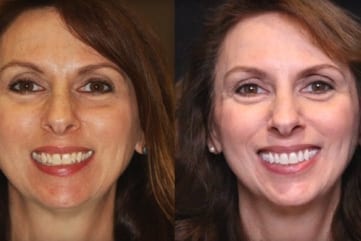 Look at past work. Before and after photos are typically used by dentists to show off their best work, so be intentional as you comb the galleries for examples. For instance, if you already know what sort of treatment you'd like to have done, pay extra attention to the cases most similar to your own.
If the dentist doesn't have a gallery of examples posted on their website, request to see examples of their past work. Also, be wary of stock photography or heavily edited photos.
Ask for referrals. Talk to people you know who have had cosmetic dentistry. Personal referrals from friends and family are often the best way to find a cosmetic dentist. You can also ask other dentists including your general dentist. Read online reviews for dentists in your area to discover which ones get the highest ratings.
Narrow down your options
Ask the cosmetic dentists you are considering for a few referral patients to contact if you have questions or concerns about the legitimacy of the gallery. Be wary of a dentist who doesn't have any photos of his or her own to highlight their capabilities.
Here are a few questions you can ask your dentist's referrals:
What did you like most about your cosmetic dentist?
How comfortable did your dentist make you feel throughout the process?
What was the result of your procedure? Were you surprised or disappointed with anything?
These questions will go a long way to ensuring you've found the right fit when it comes time to make your selection.
Step 4:
A smile consultation
The
initial cosmetic consult
is a fantastic chance for you to educate yourself further
without making any concrete decisions or commitments
.
It's also the best time for you to get to know your dentist and let them address any questions or concerns you may have.
Consultations are relatively inexpensive and sometimes even complimentary to patients.
The consultation is a crucial opportunity for patients to meet with the dentist face-to-face, get a feel for the office itself, and dive a little deeper into the cosmetic dentistry process.
At little to no cost, you can get to know the dental practice and dentist a bit better. When you visit the practice, take your time and ask yourself a few questions:
Do you feel welcome and relaxed in the practice environment?
Is the staff friendly and helpful?
Were any measures taken to ensure your total comfort?
Cosmetic dental procedures typically involve long-term treatment, so you'll want to feel at ease and appreciated during each visit.
Think of a consultation as a comfortable, no obligation opportunity to sit down with a cosmetic dentist and discuss your goals, preferences, and treatment options.
The right cosmetic dentist will use this time to assess your needs and finances accurately, evaluate your physical attributes as they align with your treatment, and provide precise recommendations.
Remember, this time is for the dentist just as much as it is for you. During a consultation, the dentist will be able to ask you questions as well to really understand your goals and challenges.
To achieve the best results, you should choose a cosmetic dentist that has a clear picture of what the most appropriate course of treatment is, taking your preferences and goals into consideration.


The right cosmetic dentist will help you visualize the possibilities by presenting a detailed treatment plan with different options.
Don't rush through the consultation. Take time to clearly explain your objections and listen to the dentist's recommendations. Communication is critical in cosmetic dentistry to achieve the best possible results.
Step 5:
Determining the cost
Prices for cosmetic dentistry procedures can range from moderate to very high, depending on the type of treatment or treatments recommended by your dentist.
The primary contributing factor to cosmetic dentistry prices would be the quality of the materials used by the dentist to perform a procedure.
You should try to find a balance between cost and quality. Bargain shopping is great . . . but not when it comes to cosmetic dentistry.
If you want a stunning smile, does it really make sense to save a few dollars by sacrificing a significant amount of beauty and quality in doing so? Even worse, you risk settling for subpar materials and dentist work only to have to get the work redone properly not long after.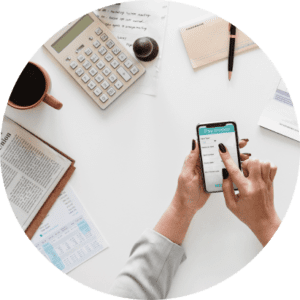 When determining your cosmetic treatment budget, ask the following questions:
Are the short-term savings worth it if you are not happy with the shape and color of your veneers?
Are the savings worth it if your porcelain veneers begin to stain or crack after just a few months?
Are they worth it if one of your porcelain restorations unexplainably breaks or pops off?
Your smile is one of your first impressions. And because of that, you should not select a dentist that will cut corners. It's much wiser for your long-term investment to choose quality over immediate savings.
Use a dental insurance list to choose a competent cosmetic dentist. There are very few expert cosmetic dentists who are members of any restricted preferred provider insurance networks. Here's why:
Although there are some exceptions, usually dental insurance plans do not cover pure cosmetic dental procedures.  If your dental insurance plans don't typically cover purely cosmetic dental procedures, then why would you try to find a cosmetic dentist among the members of restricted preferred provider insurance networks?


Instead, you should ask yourself: Do you want to have a dentist who is in your insurance network and going to fix your tooth in the most economical way possible? Or do you want an expert cosmetic dentist with the ability to create beautiful smiles? Find a dentist that works with your plan.
Conclusion on price
While it's important for you to have an idea about general ranges procedures might cost, remember that you'll want to ask your questions about the costs of different treatments during your consultations with your prospective dentists.
Each patient is different, and the right dentist will recommend specific treatments with your goals and budget in mind
.
Before you start getting caught up with the cost of a crown, sit down with the dentists you've narrowed down and ask them questions. In turn, they may ask questions like, "What makes you think you need a crown?" and so on.  
The ultimate goal is coming away with a smile you are happy with – and will be pleased with for a long, long time.
Step 6:
Establish honest communication
An open dialogue is essential between a cosmetic dentist and his or her patient.
As you embark on your long-term treatment plan, you need to trust that you'll not only be able to talk to your dentist but that they will listen to what you have to say.

Make use of your consultation. Use the cosmetic consult to test the dentist's communication abilities. After the consult, ask yourself if you felt rushed or pressured by anything the dentist had to share with you.
Did the dentist take your goals into consideration or only present you with a treatment plan that fits their idea of what you need? If you feel bullied, pressured, or rushed while communicating with a dentist, they probably aren't the dentist you're looking for.
After your initial consultation, you should have an idea of their abilities as a cosmetic dentist and a communicator.
Ask the dentist to tell you about a patient who was dissatisfied with the result of their treatment and how the dentist chose to correct the situation. The answer they provide will give you a grasp on how they'll communicate with you throughout your treatment, and how well they will listen, too.
The greatest communicators are confident in their abilities without coming across as pushy. The right cosmetic dentist will be able to address your questions, needs, and concerns in clear, understandable terms. Look for a dentist who will tell you honestly what can and cannot be done for your smile.
Make sure you are comfortable. In the end, it all comes down to how comfortable you feel in the practice. If the dentist and staff make you feel comfortable and well cared for, you're sure to have a great experience.
During your first visit, take notice of the environment; the machines used for the dental procedures, as well as the professionalism of the reception staff, are worth noting. Successful cosmetic dentists pay attention to various aspects of their profession to make their clients happy and satisfied.
Bonus:
What to expect from your consultation
To make an informed decision about your cosmetic dental treatment, you need to fully understand each option available to you.
Scheduling a consultation is your chance to meet with the cosmetic dentist face-to-face. Once there, you can explain your needs and what you're looking for and carefully listen to his or her recommendations.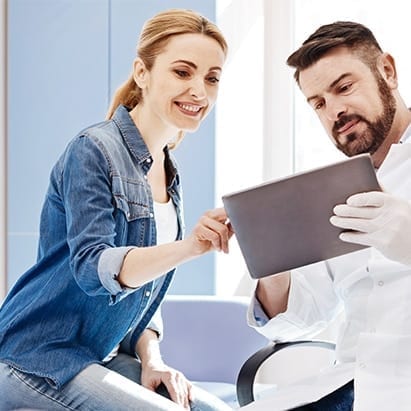 In your initial consult, you can expect to establish treatment goals and learn about:
• Who the dentist is and how the practice is managed
• Which cosmetic treatment options are right for you
• How the dentist uses technology to provide the best cosmetic dental care
When comparing dentists, consider how much time the actual dentist, or the one who will be performing your procedure, will spend with you. There is a big difference between the main dentist spending 45 minutes to an hour with you during your consultation versus spending 20 minutes.
As you begin your journey to a new, improved smile, remember it's important that you are informed and comfortable before you make any treatment decisions.
The right cosmetic dentist can make all the difference 
for your smile and confidence.
It is incredibly important to know what you should be looking for in the right cosmetic dentist before selecting one. It goes without saying that you'll want to get it right the first time and not have to re-do any procedures (and the process of selecting the right dentist) all over again.
If you end up choosing a slightly more "affordable" option and that dentist isn't as credible as they claimed, you could end up with irritated gums, a crooked smile, or chipped teeth.
Avoid a regrettable situation by doing your research and asking the right questions. Want to learn more? Check out our blog!
Epilogue:
Our commitment to you
Your smile directly affects your confidence and joy. Place it in the right hands, and you'll experience renewed self-assurance.

Dr. Patel will be delighted to demonstrate his expertise and talent to prove he is worthy of your smile! With patient comforts like our luxury dental spa and advanced dental technology, we ensure you're completely comfortable while you receive the highest quality of dental care possible.
If you are ready to take the next steps to transform your image, we invite you to come in for a consultation where we can discuss your specific dental concerns and goals.
Community – outreach – education
At Dentistry at East Piedmont, we love making a difference.
Dr. Patel consistently offers state-of-the-art treatment options to all his patients here in Georgia, and when serving patients around the world with needs for dental care.
He travels with Flying Doctors of America annually to provide dental services in parts of the world where this care is not regularly available. Dr. Patel is also a board member of this highly respectable program.
A graduate of the Hornbrook Advanced Cosmetic Dentistry Continuum, which only about five percent of dentists worldwide have completed, Dr. Patel is extremely committed to Continuing Education. At our practice, we are continuously improving and implementing the newest technologies through the top seminars across the country.
Ready to shine?
Request your complimentary smile consultation today!
The first step in any cosmetic dentistry procedure is listening. We listen to each patient's concerns and goals before offering up treatment suggestions. If you're ready to improve your smile with cosmetic dentistry, reach out to the office!