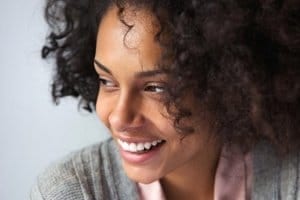 As your Marietta dentists, Dentistry at East Piedmont is proud to uphold the highest standards of comprehensive dentistry for our patients. And although cosmetic dentistry is our passion, we believe beautiful smiles begin with healthy teeth and gums.
Whether it's a routine cleaning or a major cosmetic dental procedure, we aim to creative a relaxing, positive experience for every patient. Our comprehensive dental services include:
Porcelain Veneers
Teeth in a Day
Teeth Whitening
Fillings
Root Canal
Bruxism
Together with our friendly, professional staff, Dr. Patel provides comprehensive dental care that's tailored to each patient. Here are a few things to look for when seeking comprehensive care:
Complete Dental Health
We prioritize preventive, comprehensive dentistry because it's not only essential to the health of your mouth but your body's health overall. According to the National Institute of Craniofacial Research, most American adults have gum disease without even realizing it.
This fact is made even more chilling when you know that dental bacteria is a proven factor in many serious health conditions, including stroke, diabetes, and heart disease.
Because research has linked your overall health to dental health, we focus on your mouth, gums, and bite. With regular preventive care, our patients can maintain their beautiful smiles for life.
A Relaxing, Relationship-Focused Practice:
Don't settle for a boring, unpleasant dental visit twice a year. As you search for the right dentist, you'll want to look for someone who can provide you unmatched accessibility and comfort.
Our goal is to do dentistry differently. And we accomplish that by putting our patients first, using the most advanced technology in an environment designed to put you at ease.
We are committed to creating a relaxing experience to ensure your dental procedure is as relaxing and smooth as possible. We also pride ourselves on having the most up-to-date dental technology as possible, including STA™ System Painless Anesthetic, CEREC same-day crowns and more.
Bottom line, there's a reason our patients love us and keep coming back – it's because we're accessible and we truly care about our patients, their smile, and their well-being. You want to leave your comprehensive dental care in the hands of a dentist who not only delivers quality dental services but who will treat you like family while doing so.