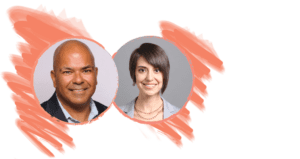 Although cosmetic dentistry is our passion, at Dentistry at East Piedmont we believe a beautiful smile begins with healthy teeth and gums. As your Marietta dentists, we provide a complete range of general dentistry services.
In addition to regular cleanings and proper home care, we recommend the following general dentistry services to our patients to ensure they maintain their beautiful smiles for life.
Dental Implants
When teeth are missing, you haven't just lost the ability to chew food properly – you're at risk for losing even more teeth. It's important to replace lost teeth to maintain the stability and alignment of the rest of your teeth.
One of your best options for tooth replacement is through natural-looking dental implants, which allow you to replace single or multiple teeth with a few necessary materials: titanium and porcelain.
To help ensure your smile remains healthy and beautiful, we use dental implants to replace the root with a titanium screw as well as a porcelain crown to restore the missing tooth.
The final result is a fully functional and natural smile.
Gum Treatment
Did you know your overall body health is connected to the health of your mouth? According to the National Institute of Dental and Craniofacial Research, up to 80 percent of American adults have gum disease.
The bacteria in your mouth has been linked to:
Diabetes
Heart disease
Lung disease
And many other serious health conditions.
Quality dental care is crucial given the link between the health of your mouth and body overall, which is why we recommend periodontal treatment (or gum treatment) to patients as part of our comprehensive approach to oral hygiene.
If you're seeking a new dentist, or want to learn more about our general dentistry services, feel free to call our office at 770-321-5558 for more details. We hope you'll stop by our office for a complimentary consultation.