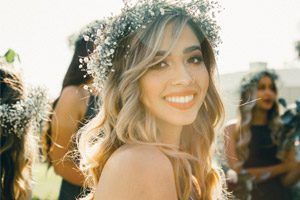 Your smile is one of the first things people notice about you, so it makes sense you'd want it to be attractive.
Even those with perfectly healthy teeth can suffer from a less-than-stellar smile, which is what cosmetic dentistry aims to fix. By working with a well-trained cosmetic dentist, you can boost your confidence and comfortably flash a smile.
What is Cosmetic Dentistry?
Cosmetic dentistry involves enhancing your smile through various dental procedures to improve the appearance of your gums, teeth, or bite.
In some cases, cosmetic dentistry goes beyond aesthetics, improving functionality as well. For example, porcelain crowns use a tooth-colored resin material instead of traditional metal to achieve a more natural look.
What Does it Involve?
There are a variety of different procedures performed under the umbrella of cosmetic dentistry:
Whitening
Your dentist can bring your teeth several shades brighter either with at-home trays or Zoom! whitening. Dental trays differ from whitening strips in that they use professional-grade bleach to achieve more noticeable results. For a more intense brightening effect, Zoom! is an in-office treatment involving whitening gel activated by a special low-heat light.
Straightening
Thanks to Invisalign, patients can correct an overcrowded smile, misaligned teeth or a troublesome overbite or underbite without relying on clunky metal braces. The clear aligners allow you to look your best not just after treatment, but during as well.
Porcelain Veneers
As one of the most popular cosmetic dentistry options, smile-perfecting porcelain veneers completely reinvent your look by changing the color, shape, and size of your teeth. A permanent smile solution, veneers often help patients avoid the need for multiple dental procedures.
Dentures
Cosmetic dentistry restores damaging tooth loss with partial, full, or implant dentures. Unlike removable sets, implants both look and function like real teeth.
BOTOX® Cosmetic
In addition to reducing the appearance of fine lines and wrinkles, BOTOX® can also alleviate TMJ pain and fix a gummy smile. By placing injections into the upper lip, the amount your mouth lifts decreases, making your gums less visible.  
If you have a concern about the way your teeth look, your cosmetic dentist has a solution. Don't hesitate to discuss your smile insecurities with a dental professional – after all, they're the experts!  
Choosing Your Cosmetic Dentist
Picking the right cosmetic dentist directly affects the outcome of your procedures, so it's important to do your research. Here are some things to consider for finding a good fit:
Training.

A proper cosmetic dentist will have completed postgraduate courses in various cosmetic dental procedures. The

American Dental Association

does not list cosmetic dentistry as a specialty, which means any general dentist can claim the title. Ask about your dentist's educational background to ensure they're adequately trained.

Before and Afters.

When choosing your cosmetic dentist, it's crucial to make sure you like the work they do. View online galleries or ask for visual examples of their past cosmetic work.

Previews.

Making a permanent change to your smile is not a decision to be taken lightly. Your dentist should be able to give you an idea of how the finished product will look with digital imaging or wax-ups. Never go into a procedure without knowing what the outcome will be. 
If you're curious about what cosmetic dentistry can do for you, book a complimentary consult with us today.