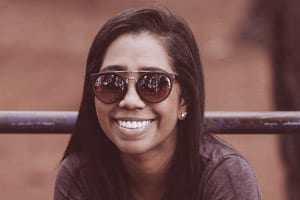 While straightening your teeth is best done before any dental restorations take place, this isn't always an option. Misalignment can worsen or develop over time, meaning dental restorations may already be present when teeth straightening becomes necessary.
When correcting bite and alignment with veneers or crowns, your teeth straightening treatment mustn't cause any problems for your current restorations. In addition to being discrete and comfortable, Invisalign provides a solution to alignment issues without the many complications that braces can cause for existing dental restorations.
Correcting Alignment in Patients with Veneers
Traditional braces that bond metal brackets to veneered teeth come with a risk of veneers being pulled off once braces are removed. Braces can cause aesthetic problems, too, as the bonding glue used to adhere brackets to the exterior or your teeth may mar veneers. Invisalign uses clear, plastic aligners rather than fixtures cemented with adhesive, keeping the surface of veneers safe from interference of metal scratching them.
Crowns and Teeth Straightening
Braces can damage crowns, requiring reinstatement once the teeth straightening process is completed. Already loose crowns may need to be replaced with temporary ones throughout braces treatment, with permanent crowns reinstalled afterward. This adds unnecessary steps and costs to the alignment process. Crowns generally don't affect treatment with Invisalign, though. Teeth with crowns on them shift positions during Invisalign just as a natural tooth would. The removable aligners also protect crowns from becoming dislodged.
Invisalign's clear aligners are custom-fit to each patient's mouth, accounting for crowns, veneers, and other dental restorations. This flexible teeth-straightening method allows patients to correct bite and alignment issues regardless of prior dental work. Are you ready to fix your crooked smile? Dentistry at East Piedmont offers complimentary cosmetic consultations so we can assess your oral health and aesthetics to find the perfect teeth straightening solution for your specific needs. Reach out today to see if Invisalign is right for you!