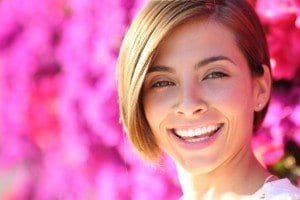 Finding the right dentist to entrust your oral health to can be challenging. It is, after all, a big decision, especially if you're looking to make changes to your smile.
Dentistry at East Piedmont, located in Marietta, GA is always welcoming new patients.
We offer high quality dentistry in a warm and friendly environment and we'll help you make the changes and improvements to your smile that you've always dreamed of.
If you're looking for porcelain veneers in Marietta, GA look no further than Dr. Ashish Patel at Dentistry at East Piedmont.
At Dentistry East Piedmont we offer a number of services for our patients. Whether you need your bi-annual cleaning and examination, need to repair worn or fractured teeth, are looking to straighten misaligned teeth, or replace a missing tooth, Dr. Patel and his team have got you covered. Here's some more details about the quality services we offer to our patients.
Invisalign in Marietta, GA
Invisalign is a great way for busy adults or self-conscious teens to straighten their teeth without anyone noticing. This is because Invisalign utilizes clear plastic aligners that apply pressure and gradually straighten teeth over time.
Your Invisalign treatment begins with an initial consultation with Dr. Patel to determine if you're a candidate for Invisalign. He will then create a customized treatment plan and will even be able to show you what your newly aligned smile will look like. Based on this plan Invisalign creates the aligners that you will wear 20-22 hours a day and change every two weeks. The result is a smile you will be proud to share!
Dental Implants in Marietta, GA
If you're missing one or more of your teeth, you'll definitely want to take the time to talk with Dr. Patel about dental implants. Known as the best options for replacing missing teeth, dental implants are making it possible for patients with missing teeth to naturally restore their smile. The secret behind the success of l implants is the fact that they replace your missing root as well as your tooth, which protects the health and integrity of your jawbone.
Dental implants use titanium to replace your root and a porcelain crown to replace your tooth. Both of these materials are durable and long lasting; in fact with proper home care and regular dental check ups your implants should last a lifetime. Dr. Patel will custom design your porcelain crown to match your existing teeth so no one will ever know that you were missing a tooth.
Giving our patients an excellent experience every time they enter our office is our number one goal at Dentistry at East Piedmont. We welcome our new patients with open arms and promise to treat you just as we would one of our family members. Contact us today to schedule your appointment with Dr. Patel.