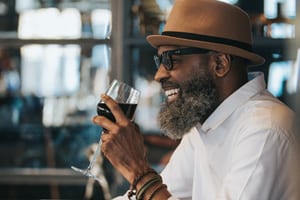 With so many dental offices offering implant therapy these days, selecting the right provider can be a confusing decision! General dentists that have completed advanced training to provide implant treatment can streamline the process while ensuring optimal aesthetic outcomes. Though many specialists offer implant therapy, seeing a cosmetic dentist for the entirety of your treatment will ensure that your dental implants marry form and function.
Restoration-driven implant dentistry uses a digital design of your ideal tooth as a guide for implant placement. Through consolidated care and detailed treatment, this method provides many benefits over the typical dental implant process:
Better Aesthetics
Restorative dentists plan for aesthetics in every step of the dental implant process, designing both the placement of posts and the look of the crown to fit patients' facial structure and smile goals. A specialist, such as an oral surgeon or periodontist, focuses on function, and they may not factor in what makes a smile attractive in their treatment plan. While function is, of course, an essential component of implant dentistry, patients also want to know that they'll feel confident with their smile following treatment.
Smooth Transition
Using a single provider for your dental implants will ensure that the entire process is seamless and minimize any unnecessary complications. When multiple providers are working on a dental implant case, details can be overlooked or get lost in translation. Moreover, when your dentist is responsible for every part of your care, they can custom design the outcome to better serve you and your needs.
Comfort and Convenience
Juggling appointments with various healthcare practices can be stressful. With consolidated care, you can simplify the process and save yourself the hassle of running from one office to another. A restoration-driven dentist can also give you peace of mind. Having only one oral care provider allows you to build a close relationship with them so that you'll know exactly who to turn to precisely for questions about your treatment plan.
Missing teeth are no laughing matter, but dental implants will have you smiling again! From correcting embarrassing aesthetics to bringing back the full function of your mouth, restoration implant dentistry is a durable, attractive solution to one or more missing teeth. Are you ready to get your smile back on track? Contact Dentistry at East Piedmont today to see if you're a good candidate for dental implants.