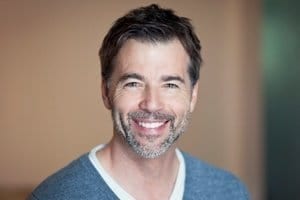 For patients with cracked or broken teeth, CEREC same-day crowns offer a quick, reliable solution. Using advanced CAD/CAM technology, your dentist can create durable, realistic crowns right in their office so you can walk away from your appointment with a restored smile.
Why Choose CEREC?
Convenience aside, the cutting-edge treatment offers plenty of advantages that traditional crowns don't provide:
A more conservative option that preserves the integrity of your smile

Made using a

durable material

that resembles your natural enamel in both functionality and appearance

No messy temporaries, with CEREC, you can restore your smile in just one appointment
With proper care, same-day dental crowns last anywhere between 10 and 15 years.
Cost of CEREC Crowns
The cost of a CEREC crown commonly matches the price of traditional crowns made from ceramic. Because the entire process is completed in just one appointment, your same-day crown may even wind up costing less.
Like most dental treatments, the price of CEREC dental crowns fluctuates depending on a few factors:
Overall oral health

Your dentist's experience

Number of crowns required
For example, seasoned dental professionals will naturally charge more for their years of studying and expertise. Though it may be tempting to go with the lowest price you can find, it's never a good idea to practice bargain shopping for your smile.
Same-Day Crowns Process
As the name suggests, CEREC same-day crowns take place in just one appointment. Here's what you can expect from your visit:
1. Preparation
First, your dentist will file down the tooth or teeth in question to create a smooth surface for the crown. They'll also take digital x-rays and 3D pictures of your teeth to make sure the crown fits just right.
2. Construction
The CAD/CAM technology uses a digital model of your tooth to design the new crown. Your crown will then be milled right there in the dentist's office.
3. Quality Check
Before the crown is permanently attached to your tooth, your dentist will check for design, placement and fit to ensure the crown is both comfortable and aesthetically pleasing for natural-looking results.
4. Placement
Once both you and your dentist are fully satisfied with the shape and position, it will then be bonded to your existing tooth using dental cement.
Treatment Results
CEREC same-day crowns are an easy way to fix a damaged tooth. Does that mean they're worth the cost? For many, the added convenience and reliable treatment are immensely valuable, resulting in beautiful, long-lasting smiles.
Ready to find out if CEREC same-day crowns are right for you? Schedule an appointment with Dentistry at East Piedmont's expert Marietta dental team today.