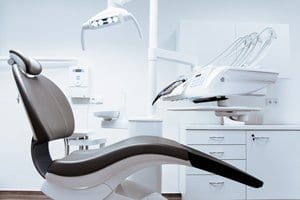 If your fear of the dentist makes you avoid appointments altogether, chances are you suffer from a condition known as dental anxiety. It's a common condition in the U.S. that keeps people from getting basic oral care every year.
When you skip out on dental appointments, you're at risk for developing gum disease or severe decay. Many dental spas offer sleep dentistry as a solution to help people overcome the fear of having work done on your teeth.
What is Sleep Dentistry?
Sleep dentistry, or sedation dentistry, is the use of mild sedatives that relax patients before their dental work. Unlike general anesthesia which leaves you completely unconscious, sleep dentistry works by inducing a feeling of calmness while patients remain awake.
For those with dental phobia, sedation dentistry is an ideal solution that eases patient nerves so they can receive necessary dental care.
Sedation Dentistry Myths
The practice of using sedatives for dental procedures has been around for a long time, but there are still plenty of myths floating around about sleep dentistry. Read on to get your facts straight:
Myth: Only Those with Severe Anxiety Should Undergo Sedation Dentistry
While sleep dentistry can be very useful in helping those with dental anxiety, there are plenty of other reasons one might want to use sedation during a dental visit. Patients with intense gag reflexes, for example, can also benefit from this treatment as it helps to relax the throat. Time-intensive procedures are another excellent reason to seek the use of sleep dentistry, as sedatives can ease prolonged discomfort.
Myth: Laughing Gas is Your Only Option
Though nitrous oxide (laughing gas) is a popular choice for sedation dentistry, there are other venues for implementing sleep dentistry. Other options available include a localized anesthetic system like the STA™ wand or oral medications such as anti-anxiety pills. Your dentist may even use a combination of sedatives to achieve the ideal dosage for your needs.
Myth: Sedation is Safe for Everyone
Sleep dentistry is a generally safe practice, but not all patients will be a good candidate. If you are pregnant or have a medical condition that may result in complications, sedation dentistry is not right for you. Other factors that affect the safety of sleep dentistry are the type of dental treatment you receive and the length of the procedure. Always speak with your dentist about your health condition before you undergo sedation of any kind.
The experienced cosmetic dentists at Dentistry at East Piedmont are sleep dentistry professionals. Patient comfort is a top priority at our Marietta dental practice, so you can rest assured that no matter what option you choose, you'll have a relaxing experience.
If you're interested in learning more about your sedation dentistry options, contact us today, and we'll assess which solution may be right for you.