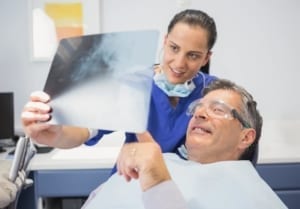 Porcelain veneers are made up of an incredibly thin material and offer an entirely custom fix for anyone with chipped, misshapen, or stained teeth. As a result, veneers are the perfect permanent solution to enhance your smile.
Veneers are wafer-thin shells (with the thickness of half a millimeter – or less!) of super durable porcelain. When bonded to the surface of your existing teeth, they can eliminate imperfections and close gaps.
In the end, porcelain veneers create a natural, beautiful-looking smile. Not only that, veneers are a reliable solution to help you achieve your smile.
Benefits of Porcelain Veneers
Porcelain veneers are fully customized based on the individual needs and objectives of each patient. Consider these advantages for enhancing your smile with veneers:
Durability
Because veneers are highly resistant to stains from food, beverages, and tobacco, your smile can stay beautiful for years. However, veneers are prone to damage just as your natural teeth are. The good news is that most patients do not feel any discomfort in the event of a broken veneer.
Natural Appearance
Porcelain veneers are translucent. What this means is, veneers allow light in and are designed to replicate natural teeth. The translucent material enables your veneers to do just that.
Permanence
While the average veneer lasts about a decade, with proper care and hygiene, you can expect your veneers to last for anywhere from 16 to 20 years. Correctly managing bite issues (bruxism) can also impact the overall longevity of your veneers.
Are you a Good Candidate for Porcelain Veneers?
You might be an ideal candidate for porcelain veneers if:
Your teeth are healthy and free of decay
You aren't suffering from gum disease
Your bite is properly aligned
You have strong enough tooth enamel to support the veneers after preparation
Porcelain veneers just might be the solution for you, depending on the overall health of your teeth and if your goals align with the treatment process.
If you think porcelain veneers are right for you or simply would like to learn more about the process, please feel free to contact or call our office in Marietta today for more information. We provide a complimentary smile makeover consult to determine the best procedure options for you.