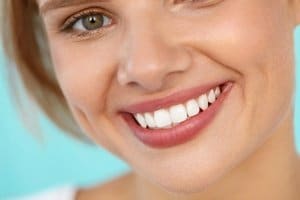 Are you concerned about the way your teeth look or function?
If you aren't satisfied with your smile it's time to begin your search for a cosmetic dentist. Whether it's due to gaps in your teeth or a misaligned bite, no matter the issue, cosmetic dentistry provides a solution for your smile.
Before you select your dentist, it's important to do your research. Here are a few things consider as you look for a cosmetic dentist.
Qualification: Are they qualified?
A crucial step in choosing the right cosmetic dentist is determining exactly how qualified they are. While you might think it's a given, there are two things in particular you need to search for:
Education: Any dentist can claim to be a cosmetic dentist, even if they don't have training in cosmetic dentistry. Don't hesitate to ask your dentist about their post-graduate training.
Experience: Outside of post-graduate training, you'll want to see evidence of their experience. Involved membership in a professional association such as the AACD (American Academy of Cosmetic Dentistry) can tell you a lot about how committed your dentist is cosmetic dentistry.
Distinction: What makes them special?
Most cosmetic dentists have a certain specialization. Are you looking to get porcelain veneers placed? Do you need dental implants? Seek out a dentist who specializes in the area you are looking to get fixed or improved.
If you want to take your research one step further, check out the dentist's gallery of Before and After photos to see what work they've done in the past and if they truly specialize in the treatment you're seeking.
Location: How does the office make you feel?
Your entire cosmetic dentistry experience begins the moment you walk through the office door. View your initial consult as a chance to not only find out more about what your procedure might look like, but to really get to know the dentist and the office itself.
Certain cosmetic dentistry treatments can take several months. Don't underestimate the value of a good office atmosphere and a dentist who you feel provides honest, transparent conversation regarding your needs. If you leave the office feeling uncomfortable or concerned, you might want to set up a consultation with another cosmetic dentist.
Getting cosmetic dental treatment is a big decision – which is why you should feel as comfortable and pleased with your cosmetic dentist as you should with any doctor. Do your research to make an informed decision about what is best for you and your dental needs. If you have any questions, feel free to contact Dentistry at East Piedmont to get started!