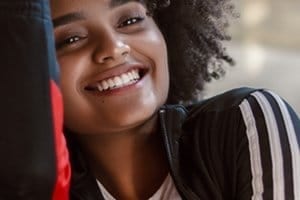 As your Atlanta cosmetic dentist, Dentistry at East Piedmont knows first-hand that there are many benefits to cosmetic dentistry. We've gathered a list of some of the top reasons that cosmetic dentistry can be a life-changing treatment for those who are unsatisfied with their smiles:
All About Options
There are a bevy of factors that go into creating the perfect smile, and equally as many cosmetic dentistry options to get you there. No matter what imperfections have you hiding your smile, there is a matching cosmetic dentistry treatment that will solve your smile concerns. 
In addition to the various services available, there are also plenty of choices on how you can accomplish your smile update. From different materials to types of treatment, the limitless options of cosmetic dentistry provide custom solutions for each patient.
Keeping Oral Health in Check
Cosmetic dentistry is about more than just aesthetics. Certain undesirable smile traits such as misaligned teeth can create problems with your general oral health. By fixing not only the appearance of your smile but the underlying issue as well, your teeth will improve in both looks and function.
Major Confidence Boost
Being ashamed of your smile can impact your overall confidence and even make you more shy in social situations as a result. Cosmetic dentistry is a great way to nix any self-consciousness in the bud so you can smile freely without worrying about teeth imperfections.
Dentistry at East Piedmont has seen once bashful patients suddenly turn into extroverts all thanks to the magic of a smile makeover. When you feel good about the way you look, it will shine through in everything you do.
Lasting Results
While you may be able to find an over-the-counter solution to your smile concerns, the results of such cheap, quick fixes are often short-lived. Cosmetic dentistry, on the other hand, provides a more drastic outcome that doesn't require constant repeat treatment to keep results from fading. You get what you pay for in terms of your oral health, so make the investment in your smile- it's worth it!
Dentistry at East Piedmont prides ourselves on finding the perfect smile solution for each of our patients' specific needs. During your complimentary cosmetic consultation at our Marietta practice, we assess your oral health and facial features to come up with a treatment plan built just for you. Contact us today to start your journey to the smile of your dreams!