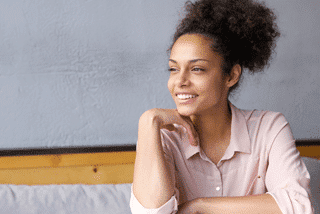 Does the condition of your teeth hold you back from smiling? Laughter is one of life's biggest joys, and being self-conscious about your smile shouldn't keep you from grinning from ear to ear.
When dental concerns are affecting your confidence, porcelain veneers are a great solution. Marietta cosmetic dentistry makes it possible to turn damaged or discolored teeth into a bright, beautiful, and healthy smile. This treatment provides a remarkable transformation for patients, but not everyone is a good candidate for the procedure.
What are Porcelain Veneers?
Porcelain veneers are incredibly thin yet durable pieces of porcelain used to cover the front of your teeth. Treatment is non-invasive yet produces drastic results. Some patients require minimal reduction of the natural tooth structure during the application of porcelain veneers.
Veneers function just like natural teeth, which makes caring for your porcelain veneers a simple process.
How Porcelain Veneers Work
Porcelain veneers can correct a wide variety of teeth problems. Some of the most common reasons patients seek porcelain veneers treatment include the following issues:
Stains or Discoloration
If you have discoloration, staining or spots on your teeth that don't match the shade of the rest of your tooth, porcelain veneers will cover the entire tooth to make them match. While professional teeth whitening services can bring your teeth several shades whiter, whitening only provides a temporary fix for patients. With porcelain veneers, you can choose the desired tone and achieve a megawatt smile that lasts a lifetime.
Chips and Cracks
Superficial chips in your teeth might not affect how they function, but can definitely be an eyesore. If you have one or more cracks on your teeth, porcelain veneers will cover the teeth in question to make them look brand new.
Other Cosmetic Issues
While teeth shade and cracks may be some of the most popular reasons to get porcelain veneers, the life-changing cosmetic dentistry procedure can address a whole array of other smile concerns such as significant gaps between the teeth, slight misalignment, and misshapen teeth.
If you suffer from one of these issues, you may be a suitable candidate for porcelain veneers. That said, you should book a complimentary consultation with Dentistry at East Piedmont to discuss your options.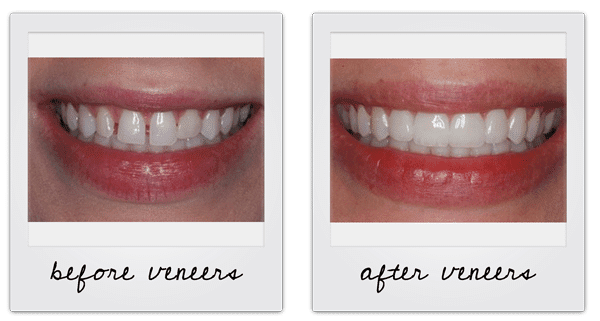 Who Shouldn't Get Porcelain Veneers?
While porcelain veneers are generally a safe dental procedure, there are some circumstances where they might not be the best choice for patients.
If you have gum disease or teeth that are decaying and not particularly healthy, you may require a different type of porcelain restoration designed for your particular needs.
Since some of your existing enamel is removed to allow the veneers to be applied, you will also need to have enough healthy enamel on your teeth to make veneers a viable option. You should also let your dentist know before receiving porcelain veneers whether you've had any problems with clenching or grinding in the past.
Porcelain Veneers Consultation
The only way to truly know if you're a good candidate for porcelain veneers is with an oral health assessment. At Dentistry at East Piedmont, we offer a complimentary cosmetic consultation and perform a thorough examination to determine the best treatment plan for your needs and smile goals.
If you're interested in seeing how porcelain veneers can boost your confidence and improve your quality of life, contact us today!