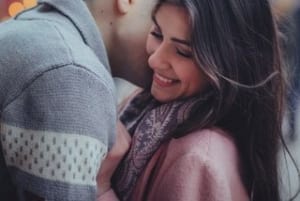 Same-day crowns have revolutionized the field of dentistry. Often referred by its technical name, CEREC (Chairside Economical Restoration of Esthetic Ceramics) is an advanced technology that provides patients with countless benefits.
While there's plenty to love about Marietta same-day crowns, here are just five of the reasons people are thrilled with the procedure:
1. Kiss The 2-Week Wait Goodbye
In the past, the only way to have a crown made was to send impressions to a lab and then wait for the restoration to be created in the lab. The traditional process (carried out by a lab technician or master ceramist) typically takes two weeks on average just to make one crown.
With CEREC technology, the restoration begins as a single block of durable ceramic material and is then reshaped by a computer at the dental practice.
2. One Appointment is All You Need
Since the machine is in the dental office and utilizes such a streamlined process, it's much quicker and more convenient. You only need to schedule one office visit, because the restoration is created on the same day as the tooth is prepared.
Once the crown is placed in your mouth, there is no need to return for a second appointment – which is great news for any patient with a busy schedule or long travel time to the dentist.
3. Kick Back and Relax While You Wait
While the same-day crown is made relatively quickly; there is about an hour wait time. In that downtime, many cosmetic dental offices provide luxury spa services to ensure your total comfort.
With an array of patient amenities at your fingertips, nothing is stopping you from escaping to complete relaxation. You can take advantage of amenities like noise-canceling headphones and soothing waterfalls or simply watch a movie on Netflix.
4. Skip The Messy Impression Process
Perhaps one of the most-loved aspects of CEREC is the fact that it utilizes technology that enables digital impressions. Patients no longer have to endure the large, uncomfortable trays or goopy material required by traditional crowns.
5. CEREC Same-Day Crowns Are Stunning
Lab-made restorations are crafted based on the skill of the technician or ceramist, which unfortunately does not always ensure a gorgeous, natural-looking crown. However, using CEREC technology in an office leaves the appearance of the restoration to the skill of the dentist alone.
For this reason, it's important to choose a cosmetic dentist who has proven he or she has the necessary skills with intensive training and accreditations. Then you can rest assured the results of your restoration will be beautiful.
There's a lot to love about CEREC. If you'd like to learn if you're a good candidate for same-day crowns in Marietta, feel free to contact us online to set up a complimentary consultation today.