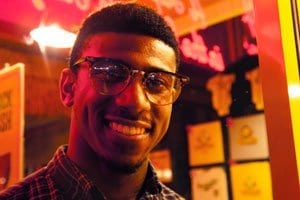 You want a smile that looks like a million bucks, but it makes sense that you'd want to spend a little bit less than that to get there. When you think about the total cost of veneers, it's important to remember how life-changing the results of an improved smile are.
After all, one of the most valuable investments a person can make is in themselves and their smile. Dental veneers may cost a pretty penny, but the outcome more than pays for itself.
Benefits of Dental Veneers
If you're looking for the cost of dental veneers, here are some benefits to keep in mind:
Perfected Smile
Veneers can fix a long list of both cosmetic and functional issues such as gaps, stains, and crooked teeth. No matter your smile concern, there's a good chance that dental veneers will provide a solution.
Beautiful Results
The porcelain material is crafted to mimic the look of natural teeth, so you can achieve your dream smile without looking fake.
Long-lasting
With proper care, dental veneers can last anywhere from 10 to 25 years. That means once you've undergone the procedure, you can enjoy the results for decades to come.
Dental Veneers Pricing
The average porcelain veneer can cost anywhere from $1,800 to $2,200, though the actual pricing depends on the needs of each tooth. Think of veneers not as a commodity but as commissioned artwork. For example, if you were to request quotes from ten different cosmetic dentists, you would likely receive ten different cost ranges. Many determining factors influence the total cost of your veneers. As you compare quotes, consider the following:
The Dentist's Skill
It's true that any dentist has the technical ability to give you veneers, but it takes advanced education and artistry to make a cosmetic dentist. The best Marietta cosmetic dentists attend continuums and work with high-end technology to not only invest in their skill but also provide you with the results you seek.
The Materials Used
To create a smile that is long-lasting and beautiful, cosmetic dentists must use the best materials available. The most natural smile transformations occur when porcelain veneers are placed rather than composites.
The Ceramist/Lab
The dental ceramist plays as much of a part in the success of your veneers as your cosmetic dentist does. Quality veneers are handcrafted in a trusted dental lab and matched to your natural tooth color.
Smile makeovers are an investment – and not every dentist has the same restoration placement technique. One process might be less expensive than another, but a 'bargain' veneer will leave you with a smile that appears unnatural, and nobody dreams of having Chiclets for teeth.
Making Veneers Affordable
Dental veneers are a big investment, which is why Dentistry at East Piedmont makes sure to offer financing options for our Marietta patients that work with their budget. Our office is proud to partner with CareCredit and Lending Club, two healthcare financing companies that allow dental veneer patients to pay for their treatment over time with no interest for a full year.
For more information on your financial options, visit our financing page.
Schedule Your Smile Design Consult
If you are interested in learning more about the cost of dental veneers, contact our Marietta office today for more information. We provide a complimentary consult to determine the best smile makeover option for you and give you an idea of what your treatment plan investment will look like.