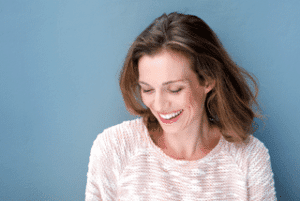 Have you ever daydreamed of what it would be liked to have the perfect smile?
Well, if you're not entirely happy with your smile, it may be time to consider a smile makeover, which is a combination of several different treatments. These can include anything from minor procedures like teeth whitening up to procedures that are more involved, such as dental implants.
With all of the cosmetic and restorative dentistry options available today, it's possible for almost anyone to receive the smile of their dreams.
Customizing Your Smile
For a smile makeover, you get to create a plan (with the help of an experienced dentist) that can give you a smile that complements and emphasizes your best features.
And since a smile makeover can be custom-tailored to meet the needs and expectations of each patient, your teeth and gums can receive the personalized attention they need to look their best.
Ideal Candidates for a Smile Makeover
When a single procedure can't achieve the desired result, a smile makeover is worth considering.
An ideal candidate for a smile makeover is anyone that has healthy gums and teeth and doesn't suffer from gum disease or cavities. If you currently have issues with tooth decay and gum disease, these problems must be treated first before any cosmetic procedures of the smile makeover can be treated.
If you're unsure about a smile makeover being the right solution for you, it helps to understand what the various treatments. Smile makeover treatments can conceal or correct a range of dental issues including:
Stains and discoloration
Chips and cracks
Gaps between teeth
Misaligned or missing teeth
Asymmetrical teeth
Although the visible improvements are what most people think about first, the results and benefits are more than just aesthetic. You can feel confident in your new smile, which can lead to potentially becoming more outgoing and improving your professional and personal life.
Treatments Used for A Smile Makeover
A variety of treatments can be used to achieve your ideal smile makeover. Including:
In-office, professional teeth whitening
Porcelain veneers
Dental crowns
Invisalign
Dental bonding
Gum contouring
Schedule Your Total Smile Makeover Free Consultation Today
Now is the perfect time to start designing the smile you've always dreamed of showing off.
Our free total smile makeover consultation can help you decide the best options you have. This gives you a comfortable, no obligation way to sit down with one of our dentists and discuss what is right for you.
Contact our office in Marietta  to learn how a smile makeover can improve your smile, oral health, and overall confidence today.