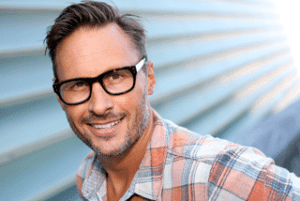 These days, dentistry is so much more than cleaning, filling, and taking out teeth. It's true – using various cosmetic dentistry techniques, your dentist can perform many enhancing procedures designed to improve your smile.
From simple procedures like teeth whitening to complete smile makeovers with porcelain veneers, these treatments fall under the umbrella of what is known as cosmetic dentistry. This means you have the potential not only to improve the appearance of your teeth but also to improve oral problems such as your bite with cosmetic dentistry.
Even the most minor enhancement can upgrade your smile, and with cosmetic dentistry, you aren't just investing in your smile – you're also investing in your future.
Cosmetic Dentistry Treatments
You can enhance your smile with a number of cosmetic procedures, depending on what your needs and desires are:
Depending on the chosen treatment, cosmetic dental procedures can correct stains and discoloration, conceal chips, cracks, and gaps between teeth, as well as address issues with asymmetrical, missing, or misaligned teeth.
Which Procedure is Right for You?
Determining which smile enhancement option is right for you begins with a dental consultation. Your dentist should be able to answer any questions you have about techniques and smile improvement. Keep in mind that your options will likely be influenced by the condition of your teeth and your desired results. Before making a treatment decision, there are a few questions you can ask your dentist:
What will the changes look like?
What should I expect during treatment?
What type of maintenance (if any) will be required?
As always, you should ask for before and after photos and references to get a clear picture of the service your cosmetic dentist will provide.
Schedule Your Free Consultation Today
So what are you waiting for? With the help of one of our trained cosmetic dentists, you can start designing the smile you've always dreamed of having today.
Our free smile consultation can help you decide the best options available to you. This gives you a comfortable, no obligation way to sit down with one of our dentists and discuss what is right for you.
Contact our office in Marietta to learn how cosmetic dentistry and a smile makeover can improve your smile, oral health, and overall confidence today. If you have any questions about what procedure might be right for you, just call! We will be happy to set up your free consultation or simply answer any questions you have.