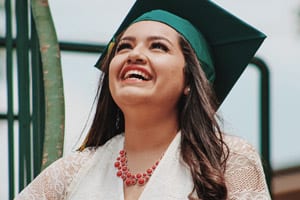 Do you dread making a trip to the dentist's office? You're not alone; dental anxiety and even phobias are common.
While it may be tempting to forgo your teeth cleanings altogether, it's not worth risking your health just to avoid leaving your comfort zone. Fortunately, there are plenty of ways to keep anxiety at bay and minimize dental discomfort.
Find the Right Dentist for You
As with any medical professional, it's important that you trust your dental team. You're placing your health in their hands, after all.
Do your research.

Don't just go with the first dentist you find who works with your insurance plan. Read reviews and find someone who you truly feel is qualified to address your specific needs.

Make sure your dentist is a good emotional fit for you.

Don't be shy about calling the office and asking questions. You can tell a lot about how your dentist will treat you and your concerns based on how they communicate with you before you visit.

Ask for a consultation.

Think of a consult as your chance to both meet with the dentist in person and see the office for yourself. Take an extra close look around the office, asking about the available technology and what equipment they use.
Make Comfort a Priority
Most dental anxiety stems from the anticipation of discomfort, so an easy way to combat that anxiety is to make yourself as comfortable as possible before and during your visit.
Prior to the appointment, take comfort into your own hands. Put on your most comfortable clothes, dab on relaxing essential oils, and practice breathing exercises. If you're concerned about pain, talk to your dentist about ways to avoid dental discomfort.
Most offices today have complimentary comfort items like beverages, blankets, television with noise-cancelling headphones, and paraffin hand wax treatments. Don't feel bad about taking advantage of these dental amenities, as they are designed to put you at ease.
Utilize Recent Technological Advances
Dental technology has come a long way in the last decade or so, with new treatments being researched every day to make sure your dental visits are as non-invasive as possible:
Topical anesthetics

are applied to any areas that may come into contact with dental tools, numbing your mouth so that even an injection only feels like a small pinch.
Single Tooth Anesthesia (STA™) 

is an anesthetic applied via injection in a single tooth. The very fine needle that is able to numb the entire mouth with just one injection and minimal discomfort.
Sedation Dentistry

takes your mind off the experience,

leaving you relaxed

for the entirety of your visit. Depending on the sedative, you may need to arrange for a friend to drive you home.
Take Care of Your Teeth
The best way to ensure a painless dental visit is to make dental hygiene a priority outside of appointments. Practice a diligent oral health routine, brushing and flossing daily. The cleaner your teeth are, the less painful a cleaning is likely to be.
Regularly scheduled dental appointments are an essential part of maintaining your overall health. Although going to the dentist isn't the advice someone with dental anxiety wants to hear, putting off cleanings and other visits will only add to the problem.
Who knows, after following these tips you might find yourself looking forward to your dental visits! To find out more ways to have a painless experience at Dentistry at East Piedmont, schedule an appointment or call us at (770) 321-5558.