Miss Georgia USA Cosmetic Dental Patients
Miss Georgia USA – 2012

Cosmetic Dental Patient: Miss Georgia USA – Jazz Wilkins
Jazz Wilkins is the 22 year old daughter of Gerald and Vita Wilkins. Born in Chattanooga, Tennessee, Jazz lived in several states growing up due to her father's busy career as a professional athlete in the NBA playing for New York Knicks, Cleveland Cavaliers, Vancouver Grizzlies, and Orlando Magic.
Following his acclaimed career in the NBA, the family settled in Atlanta where Jazz's uncle Dominique Wilkins was playing with the Atlanta Hawks.
Jazz was 13 years old when her family moved to Atlanta and she attended high school at Wesleyan School in Norcross, Georgia where she was a member of her schools Symphonic Orchestra and Marching Band, playing the alto and tenor saxophone, as well as a student mentor in an enrichment program called Peer Leadership. She also played basketball and lacrosse, ran cross-country, and was captain of the varsity track and field team. She graduated high school with academic honors and attended Clemson University in South Carolina as well as her current university, Georgia State University in Atlanta where she is majoring in Nursing.
Jazz was blessed with the incredible and rewarding opportunity to represent the state of Georgia after being crowned Miss Georgia USA 2012, her very first time ever competing in a pageant. One of Jazz's main goals during her reign as Miss Georgia USA is to raise awareness about organ donation. Her mother Vita was diagnosed with a very rare liver disease called Primary Sclerosing Cholongitis that can lead to liver failure as well as liver cancer. Her mother had to have two transplants, one from a living donor as well as one from a young girl who had passed away. Organ donation ultimately saved her mother's life, so being active in raising awareness is something that hits close to home for her.
Jazz has two siblings, older brother Damien and younger sister Holli. Currently, her brother Damien plays in the NBA for the Detroit Pistons. Her sister Holli just won her 7th state championship title and is nominated for Georgia Athlete of the Year and will be playing basketball next year for Furman University. While Jazz has traded her tennis shoes for high heels for the time being, Jazz shares her family's work ethic, determination and positive attitude and outlook on life. They are an intense family with incredible drive and a focus full or gratitude to never take one day for granted.
Miss Georgia USA – 2006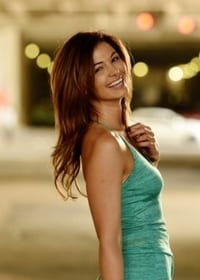 Cosmetic Dental Patient: Miss Georgia USA – Lesa Wilson
Lesa's debut appearance on national television was in 2003 when she auditioned for American Idol and finished as a Semi-Finalist for Season 3. Destined to return to national television, she won the coveted title of Miss Georgia USA 2006 and earned the right to represent her home state at the 2006 Miss USA Pageant telecast live on NBC. She placed 2nd runner up in the national competition. Soon she would be named one of Atlanta's 50 Most Beautiful People and featured by Jezebel Magazine. She has also graced the covers of Woman's World Magazine, New You and V3. Additional print appearances have included People Magazine, Star, US Weekly, Pageantry Magazine, Mudpie and Supermodels Unlimited.